Cybersecurity and Network Infrastructure Services
What we do
Detect and Defend Against Threats
Our cybersecurity engagement methodology is based on the lightweight Critical Security Controls framework developed by the Center for Internet Security (CIS) for goal-based, measurable, and pragmatic safeguards. These are broken into three categories and impact an organization's risk in different ways: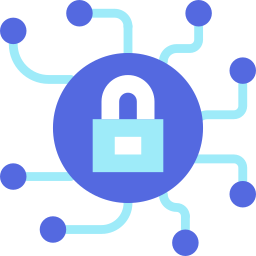 Preventative
Proactively protect an organization against vulnerabilities and prevent a breach from occurring. An organization's exposure to attack is directly related to the strength of its preventative controls.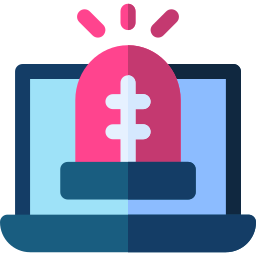 Detective
Allows an organization to detect that an attack is in progress or that a breach has already occurred, through the use of logging, alerting, and other mechanisms.
Reactive
Controls provide the basis for responding to a breach and facilitate an organized and timely response to reduce the impact.
vCISO AND CYBERSECURITY ADVISORY
Our team has vast experience working with multinational enterprises, different levels of government and SMBs. We bring it all together to determine the best approach to help your business improve and maintain its cybersecurity posture.
We rely on our proven methodology to assess your business's degree of cybersecurity maturity while identifying and assisting in closing the critical gaps. We will work with you to establish or improve your controls and maintain them over time.
Businesses require these capabilities but cannot usually justify a full time C-suite position and expertise. Regal CyberSecure Inc. helps with outsourcing your cybersecurity governance to our experts on an affordable part time basis.
Our vCISO will work closely with your leadership team to understand your business and will help establish an information security strategy and roadmap that meets the requirements of the organization, its customers and regulators.
CYBERSECURITY CONSULTING SERVICES
The overall trends are working against us. The hackers are getting exceedingly sophisticated, equipped, organized, and motivated by the low effort, low risk, and high payouts. We set out to increase your resilience against cyber threats.
We create cybersecurity custom-made to your specific business needs. We defend against cyberattacks with an aimed, active, and industry-relevant-threat intelligence approach to give you the confidence that comes from knowing your business is safe at all times.
Establishing an organizational cybersecurity program
Cybersecurity risk and maturity assessments
Cybersecurity architecture development
Cybersecurity policy development, awareness training and regular testing
Implementation of cybersecurity solutions and processes
Vulnerability and penetration testing
Monitoring 3rd party and supply chain security and risk
Help meet compliance with PCI-DSS, SOX, SSAE-16, ISO27001, PIPEDA, GDPR, NERC-CIP, and more.
NETWORK CONSULTING SERVICES
With Network Consulting, you get extensive support to align your technical network implementations with your business objectives.
We offer many services across a wide array of technologies at various stages of the development cycle, giving you the technical expertise, oversight, and guidance that you need to build your network environment to meet the needs of today's evolving world.
Design and implementation of corporate networks
Internet and Cloud connectivity, firewalls, and VPNs
Pandemic-ready Work-from-Home solutions
Corporate LAN and WAN networks
IoT and industry 4.0 security
Cybersecurity and Network Management, Monitoring and Incident Response
IT infrastructure monitoring is a key part of cyber risk management, enabling organizations to detect cyber-attacks in their infancy and respond to them before they cause damage and disruption.
Security Monitoring and Incident Response are a key in a proactive and comprehensive cybersecurity strategy. Our network security monitoring and incident response services can help you identify and remediate vulnerabilities before they ever become a problem.
Advanced SOC (Security Operations Center) with 24×7 monitoring, detection, and response
Vulnerability Testing
Penetration Testing
Organizational and technical incident response planning and preparedness
Incident Response and Tabletop Exercises
Digital forensics and recovery services
Some specialized services are provided by Regal CyberSecure Inc. through qualified partner affiliations.
REGAL CYBERSECURE AFFILIATE COMPANIES

An established and growing security company that offers a vast array of professional and dependable security guard services to many sectors.

Providing a wide range of standard and custom electronic and mechanical security solutions at very competitive pricing.
Regolive delivers fast and accurate Remote Video Monitoring services, enhancing security and often reducing costs quite substantially.